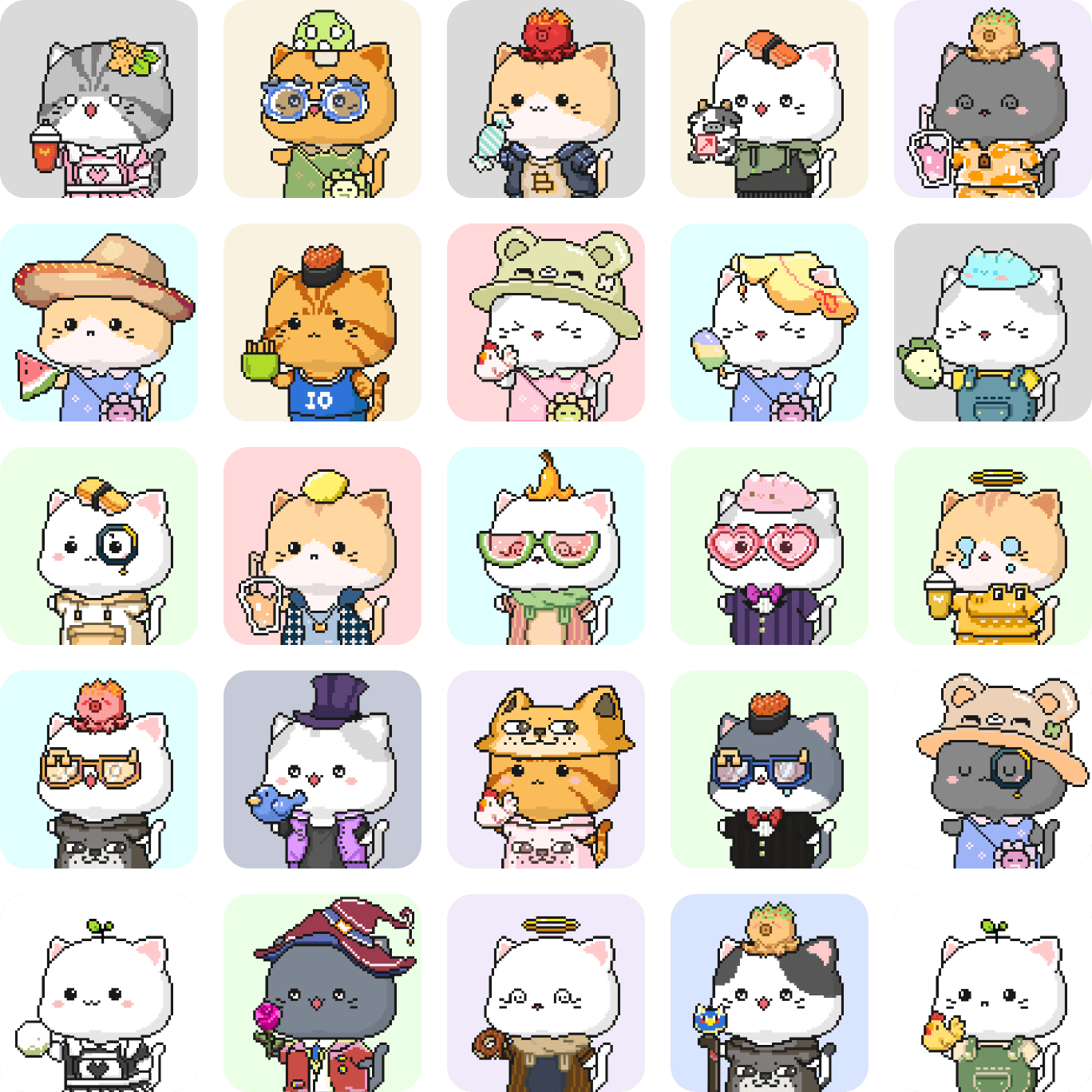 Bitcoin Cats
'Bitcoin Cats' is a special collection of unique, immutable and pixel-styled collectibles that live forever on the Bitcoin blockchain. Each Bitcoin Cat is an artistic expression of the fusion of pixel art, revolutionary technology and irresistible cuteness! They are carefully designed to reflect a range of cat breeds, emotions, cultures, and interests, and you can always find one that resonates with you!
Your Forever Companion
The adorable cats are designed to bring joy to your life, accompany you forever, and spread a relaxed, cheerful lifestyle to every corner of the world.
Get A PFP