Featured Spaces and Games
Explore metaverse spaces and play games with your beloved NFT characters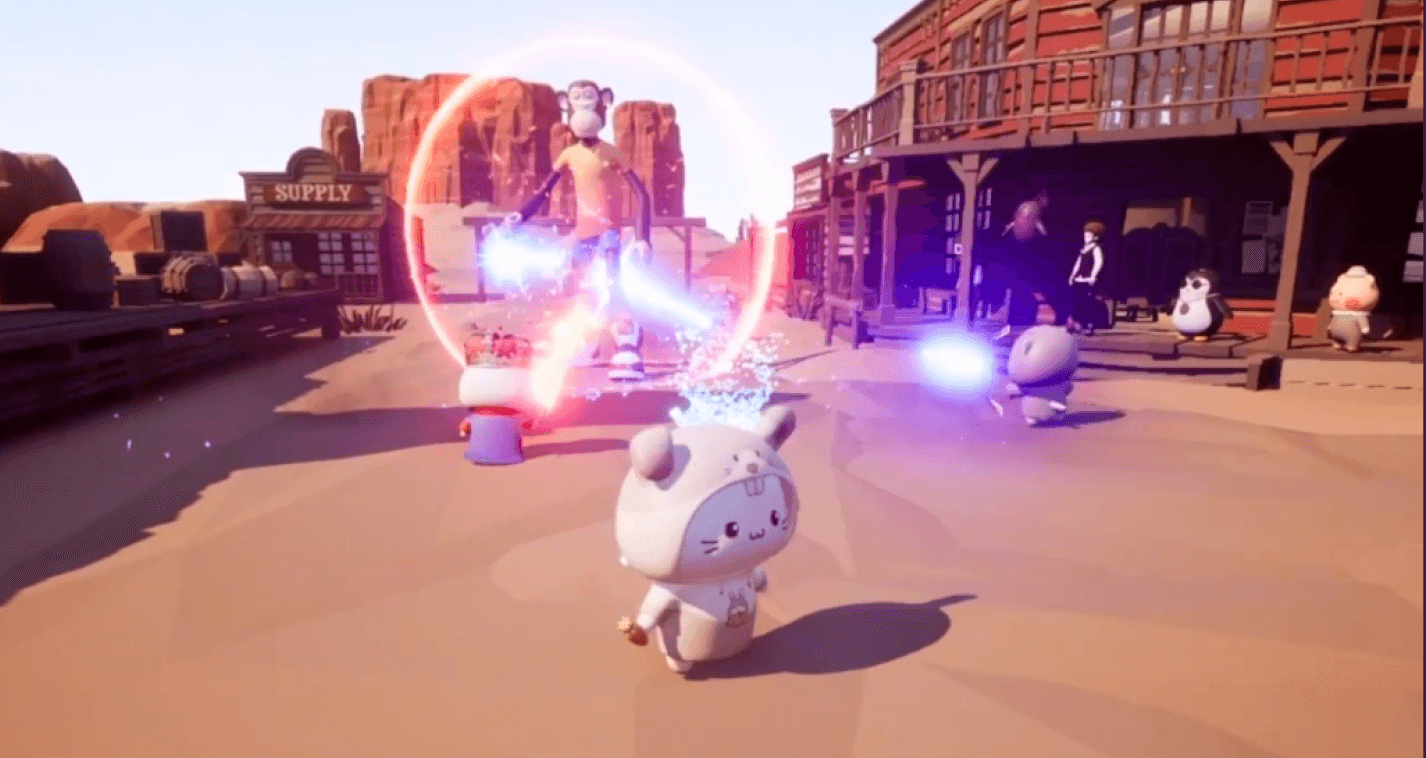 Battle of Blue Chips is the first game in the Metaverse. In the game, you can use popular NFT characters such as BAYC, CloneX, Meebits, Pudgy Penguins, Beanz, Wonderpals and Meow Meows to fight against enemies. Both PVE and PVC modes are supported.
Try Demo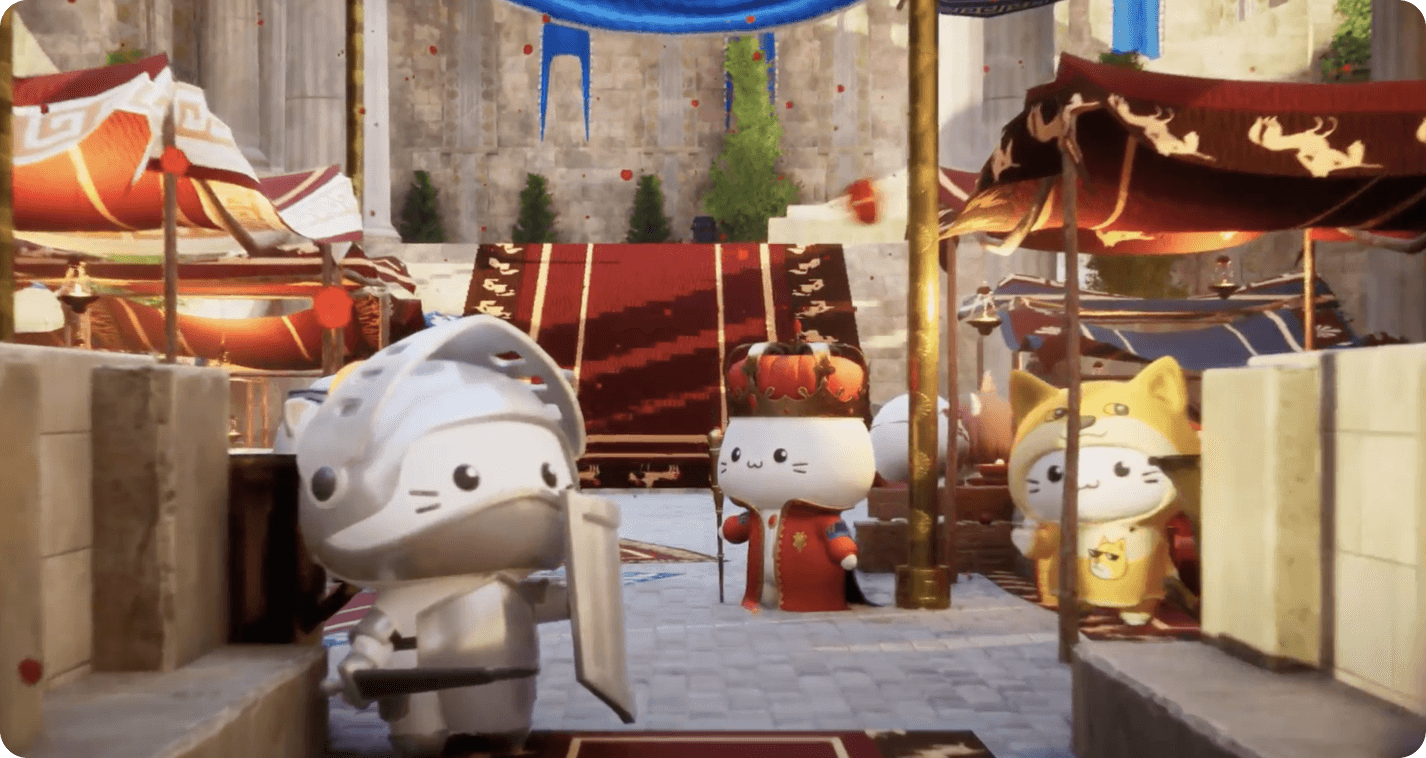 Meow Meow Kingdom is a world full of adventure and magic. The King and his Ministers are discussing the governance of Hello Pets in the spectacular Meow Meow Palace. Get ready for the journey to the Meow Meow Kingdom, where the possibilities are endless.
Try Demo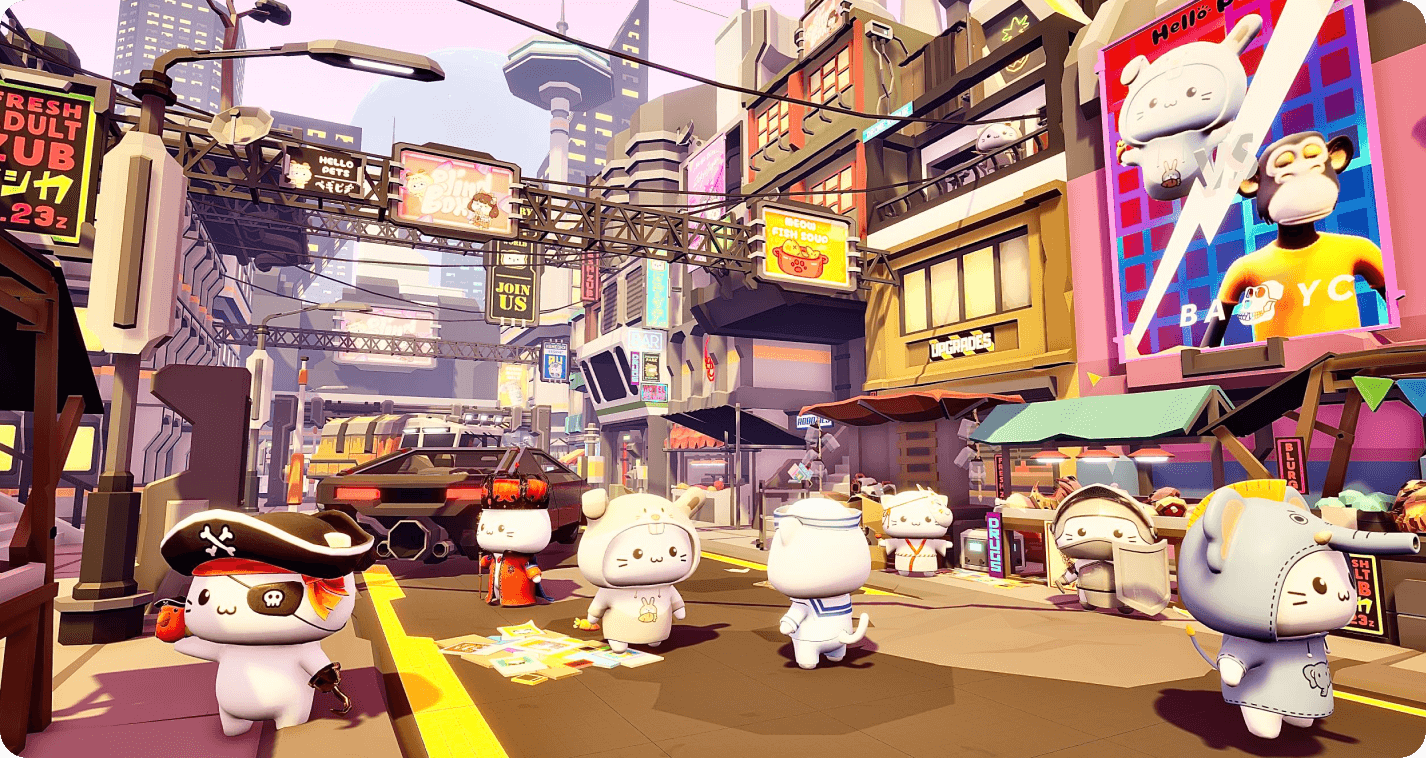 Welcome to Meow Meow City, the vibrant and colorful city in Metaverse! Here you can explore the city streets, hang out in lively bars and cafes, watch a live performance from Meow Meow Band, and meet up with your friends! Come on down to Meow Meow City and have a blast!
Try Demo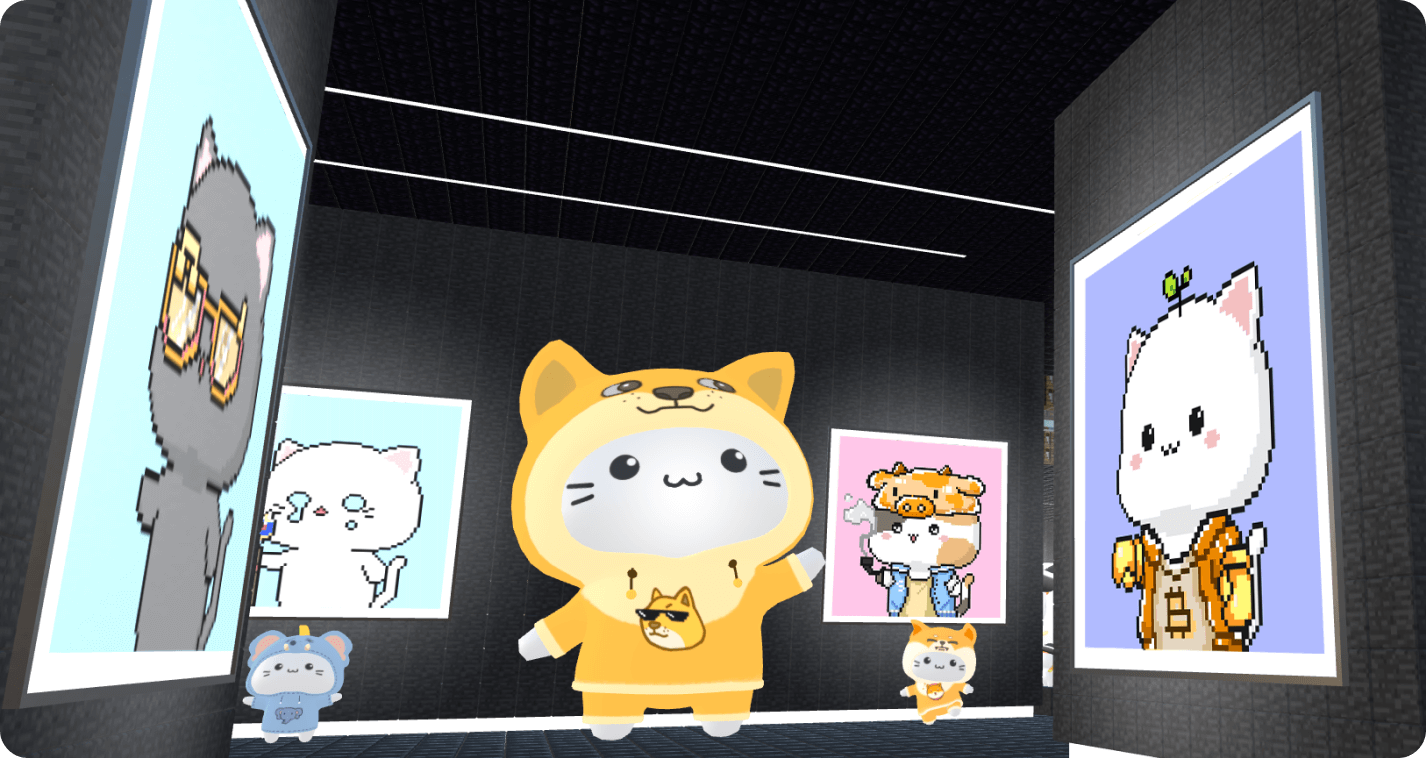 Get ready to join a vibrant concert taking place in the Metaverse. We will frequently host concerts featuring bands composed of diverse Blue Chip NFT avatars. We believe that you will have an incredible time, singing and dancing along with the music.
Coming Soon
Metaverse and Games
Hello Pets
Building, exploring and playing games in an open world full of your beloved NFT characters would be an enjoyable journey. Hello Pets is an open world where artists, developers and communities can come together to create spaces and games for NFT collections with stunning visual experiences and infinite possibilities.